Flooring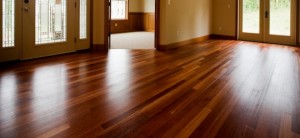 A great new look for your home, for a great low price. Floor Hardwoods offers hundreds of flooring products from leading manufacturers and other popular brands at the wholesale prices.
Choose from a great variety of domestic and exotic woods, in various finishes, styles and colors. Here, you can find exactly what you are looking for with our wide selection and affordable prices on all hardwood and laminate floors. Whether its, pre-finished, engineered, solid, unfinished, glueless, or laminate flooring we have it.
Popular Wood Types
Click here to see some of the more popular woods that people are buying for their floors.
Domestic Wood Flooring
Looking for domestic woods such as American Cherry, Maple or Oak? If so, take a look at our domestic woods section.
Exotic Wood Flooring
Looking for something unique? Take a look at the many exotic wood types we have to offer.
Solid Unfinished Wood Flooring
Looking for solid wood that you or your contractor will finish? If so, take a look at these solid woods.
Engineered Prefinished Wood Flooring
Save time and mess with these engineered prefinished woods.
Engineered Unfinished Wood Flooring
If you want the stability and ease of installation of engineered flooring but the ability to stain it yourself, take a look at these Engineered Unfinished flooring options.